Seattle Home Buyers Webinar Classes
Busy? We understand. Thus, the age of the webinar has arrived for new homebuyers. Through these Seattle home buyers webinar classes are only 40-minutes in length and you can catch one every week a couple times a week! Register today!!
Webinar Schedule for Seattle Home Buyers

| Serving Bellevue, the Eastside, Pierce County and South Snohomish County
Sign in from anywhere and learn on the go! A great way to learn for busy professionals!
March 1st

 @ 6:00-6:45pm
March 7th

 @ 6:00-6:45pm
March 20th

 @ 4:30-5:15pm

Value Provided During Classes to You
– An Overview of the Home Buying Process
– Timelines Explored / including important steps
– Hear from local experts in their specific fields related to the Home Buying Process via video
– Q&A following the session w/follow-up consultations easy to schedule via phone or in-person
– Statistical and Analytical overview of local real estate markets
– And much much more…Register Today!!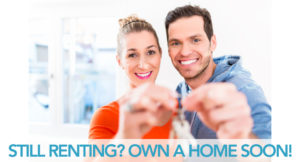 Your Seattle Home Buyers Webinar Classes Host

Featuring a Variety of These Local Real Estate Industry Experts
These experts in their field will share a few things about what to expect in their roles and a few important things to keep an eye on. The below professional are not compensated in any way for offering to share their information, they have volunteered their time to bring a more personal feel to events and the overall learning experience.
Bob Twaddle

of WIN Home Inspections
Serving the local area for over a dozen years Bob is one of the best in the business and provided a great deal of value by knowing what to look for, how to communicate his findings and doing work with diligence and integrity first!
Aria Shim

 

LPO/Escrow Branch Manager at Fidelity Title
An absolutely amazing professional to work with! Aria shines in knowing her industry in and out, runs one of the most successful closing teams in King County and is a 5-star communicator at every turn.
Lysa Catlin
Senior Loan Officer at Caliber Home Loans
From the moment you begin communicating with Lysa you know you're talking with a professional who treats you with respect, can illustrate the financial picture for you and understands teamwork with a capital T!